We're entering into AWARDS SEASON & PAGEANT SEASON!! And here at Ready for the Red Carpet we have put several hair products to the test! We narrowed down the Best of the Best and are now sharing which product(s) are THE recommended choice for their category!  ARE YOU READY?
SHAMPOO
This is one of those categories where different opinions roar across the industry, however Many brands – even the usual ones that celeb hairdressers use can fail.  The primary reason why this is not as easy a category as it seems to make a product in is because of the balance between natural ingredients and effectiveness.  Believe it or not, a run of the mill Pantene can get you some pretty good results TEMPORARILY – but natural ingredients are important to hair health in the long run.   Unless you only plan on hitting ONE holiday event or photoshoot for your entire life, finding the balance between HEALTHY and EFFECTIVE takes some skill.
AVAILABLE HERE: http://amzn.to/2iW1RZO
This is a Luxury Vegan Brand – which at first hearing of the word "vegan" you naturally think this is not going to work too well or worse, run the risk of weighing down your hair.  But American English is smart, they have some proven "standard"  ingredients mixed in with the all natural ingredients striking a really great balance.  No worries, it is still sulfate free and won't strip you of color.  It smells like oranges, crossed with grapefruit – or more apt, like a dreamsicle!   Again, you can grab yours here: http://amzn.to/2iW1RZO
OILS & SPRAYS
We combo'd this category because there is no need to use both.  Some people like sprays, some like essential oils.  They're both oil based, or at least should be.  Silicone works for a photoshoot or a last minute finish before stepping onto the red carpet BUT most people don't want to use it.  These days there is no need for silicone when there are every day options that work as well without weighing you down.
AVAILABLE HERE: http://amzn.to/2z7gXQ9
AVAILABLE HERE: http://amzn.to/2iWq81M
It is nearly impossible to find an all natural essential oil hair product on the market, and run of the mill Coconut Oil is often the way to go.  However, ideally you want to mix several essential oils and do so in the right ratios – which is ultra time consuming.  FATCO wins an honorable mention in this category because of a nearly perfect multiple all-essential oil list of ingredients.
BEST PRODUCT FOR CURLY HAIR
For those Sexy Curly Hair Types, you know better than all that you need to avoid silicone products like the plague! Shine + Hold + No Frizz but yet don't want it to be crunchy to the touch.  BUT DON'T STRAIGHTEN IT no matter how frustrated you are.  Ruining your ultra sexy super curly hair is ultra rude to straight-haired folk.  I know, the grass is always greener – but seriously, there's no need.  That's why you read this blog, this category will save you.
AVAILABLE HERE:  http://amzn.to/2xPIKmJ
ALSO ADD: ECRU New York Curl Perfect Moisture Mist
AVAILABLE HERE: http://amzn.to/2Ad9O0X
HAIR MISTS
Hair Mists are the coolest invention ever, but most mists are just fragrances.  Which is a total waste.  I bet if you walked into a salon and asked people what a hair mist is for, they would say "perfume."   NOT TRUE.  A Hair Mist, although usually smells good, is a pro's leave-in hydrator/shine-creator/hair food sprayer.   It has to have healthy ingredients or it just nonsense.   And good "stepping-out-in-public where people will have cameras" hair mists will double as texturizers and volumizers.
AVAILABLE HERE:  http://amzn.to/2iqegBr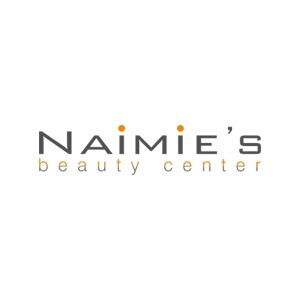 MASQUES
This might be the toughest category in terms of competition. Intensive hair masques are amazing.  We had to award a tie this time, ECRU ingredients are stellar  – reminds me of an ayurvedic treatment I once got in the mountains of South India.  Just, Wow.  Philip B, however somehow managed a weightless feel.  Both effective, I suggest you actually use both and cycle on and off between them.  But, if you HAVE to choose ….
AVAILABLE HERE: http://amzn.to/2gZ0CF5
WINNER #2: PHILIP B Katira Hair Masque
AVAILABLE HERE: http://amzn.to/2zdzxIA
ACCESSORIES
Awww yeah! Tools for detangling & styling!
WINNER: Messy Bun Maker/Bad Ass Ponytail Maker 
AVAILABLE AT:  https://thehairthing.com
Actually, this brand has all sorts of fun "hair toys" and decoration.  Took me a while to figure out how to use it, and I'm a little scared of the "teeth" but the second you get the hang of it and realize how it Actually works, it's an instant, "This is a really Great idea."   And luckily there is an instruction video, complete with really hot purple hair.  Now, my hair is thick enough where I just tie my hair in a knot and I'm good – cracks my sister up btw when she sees it, but even if you have already long/thick hair I've found that you can easily add additional colors/layers with one of these and get creative.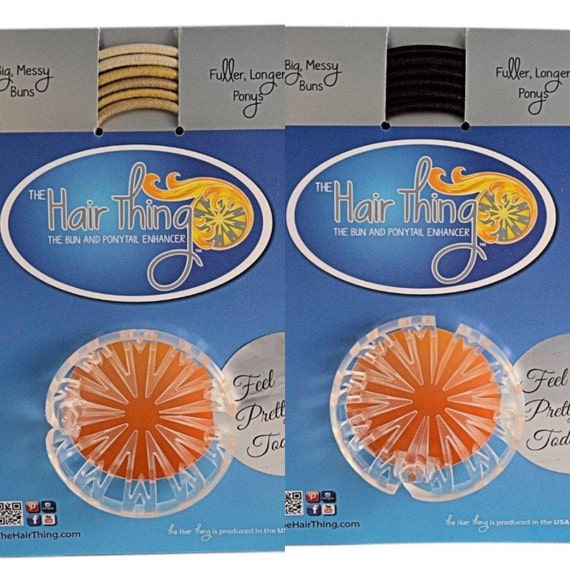 WINNER: DejaVu Designs Tumbled Stone Hair Set
AVAILABLE AT: http://amzn.to/2zemAOx
You know me, I am all about tumbled stones.  Somewhere out there is a video of me rambling about a rose quartz.  DejaVu Designs has some cool useful healing stones and hair product combo's.   Featured below (my new favorite) is the lapis lazuli set.  Om.
WINNER: KareCo Ionic Thermal Round Brushes
AVAILABLE AT: http://amzn.to/2z8TDSi
You've definitely seen these.  Tourmaline parts? Awesome! So here is why I like this brush:  I don't use blow dryers, and I don't let anyone use blow dryers on me.  But I miss having some body in my hair.  My hair used to be "curlier" – check it out:
THEN  ………………………………………    NOW ……………………………
See what I mean?  Well, this KareCo brush, if I use it even without heat, gently adds more body.   For those of you that are all about heat, it'll distribute the heat well and quickly.
CONDITIONER
We're here!  This is THE CATEGORY!  There are so many amazing conditioners on the market, and nothing is more important to hair than a good conditioner.   This is a tough choice, because we're usually such AVEDA freaks – but AVEDA hasn't been able to keep up with product consistency and sometimes can cause a flat look or an over-textured look.  The main reason we love it is because of the smell.   SO, the key for finding the best conditioner this season is something that compliments the shampoo you're using, delivers shine, volume, scent, and encourages hair health.
AVAILABLE HERE: http://amzn.to/2zaKM2y
And not just because it is designed to compliment the shampoo you're purchasing (or already purchased as you're reading this), but because it remarkably has the closest smell to AVEDA's shampure (with an added scented soap element)  – most likely because of the rosemary.  When paired with the citrus scent of the shampoo it's a stellar match.  American English, as in their shampoo, have balanced natural ingredients with some more traditional ingredients so this conditioner has managed to provide the best of both worlds – a vegan product that actually works.
HONORABLE MENTIONS
HAIR WARRIOR FITNESS FORMULA
AVAILABLE AT: http://amzn.to/2gY6aQd
This is a great product for when active, it is heat activated and protects the hair against sweat/stress etc. – great for when working out, or better yet, when hitting post red-carpet follow up interviews (especially if you didn't win an award and need to keep a game face – your stress won't hurt your hair).
CELESTIAL SILK
AVAILABLE AT: http://amzn.to/2xS1P85
These are Hair-Protective Pillow Cases/bedding.  Smart!
THERE YOU HAVE IT!  Did we miss anything?  Let us know your experiences and keep coming back for updates and more!